Watch Dua Lipa and Calvin Harris perform 'One Kiss' on Graham Norton
Dua Lipa and Calvin Harris gave a nice live performance of their new collaboration 'One Kiss' on The Graham Norton Show last night. (And yes, Lipa looks stunning with that new short haircut).
And not only an average Graham Norton performance standing on a flat stage either, but instead Lipa and Harris performed while on a curved stage that made it look like skateboarders would be arriving at any moment.
Advertising
This week was also an excellent week for Lipa and Harris in another respect, as 'One Kiss' just deposed Drake's 'Nice For What' and hit the number one spot on the UK singles chart for the first time.
Selling 22,000 downloads gave it a big push into the top position as well.
The pair was even presented with the official Number 1 plaque from the Official Charts Company by Graham while on his show.
After their performance, Graham asked the pair how the collaboration came about.
"I chased you, didn't it?" said Calvin Harris to Dua. "I DM'd her on Twitter.
Advertising
"But did  you have mutual friends or anything? Or did you just think I want that voice on one of my tracks?" asked Graham.
"We sort of bumped into each other about two years ago," replied Harris, "but it was a very brief thing."
Lipa laughed and said, "It was just at a party. We said "Hi" to each other, and that was it".
Watch the Dua Lipa and Calvin Harris performance of 'One Kiss' on Graham Norton in the video below.
And if you are still not sure about how Dua Lipa's name is pronounced, you are correct if you are pronouncing it Dooa Leepa. Dua, by the way, means "love" in Albanian.
Isn't that lovely?
Related: Dua Lipa's slow version of Arctic Monkey's 'Do I Wanna Know?' is gorgeous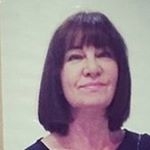 Latest posts by Michelle Topham
(see all)