Dua Lipa's 'Future Nostalgia' got a lyric video this afternoon and, as expected, it has the British singer songwriter showing just what a 'female alpha' she can be, as well as a woman that is definitely wearing the pants.
The 'Future Nostalgia' lyric video is filmed in a 1960s retro house on a small lake, with Lipa first wearing a sexy men's white shirt and underwear while dancing around the house drinking booze — very much like the 1960s movie stars she is obviously emulating.
It then switches to Lipa, now also wearing a raincoat, up on the roof of the house hitting wine glasses with a golf club, then back in the house wearing a pants suit and dancing in front of a mirror.
Through it all the message is obvious.
Dua Lipa is a tougher person than the man she is singing about. So much so, she even tells him he "can't get with this" because she can't "teach a man how to wear his pants".
'Future Nostalgia' is the second song and the title track from Lipa's upcoming sophomore album due to be released sometime in 2020.
The track itself is ultra-pop, catchy and addictive, and is the follow up to the first song from the album 'Don't Start Now', which Lipa released last month.
The Future Nostalgia album will also come with a Future Nostalgia EU Tour, which actually starts in Sydney, Australia at the Sydney Gay and Lesbian Mardi Gras Party on 29th February, 2020, and ends in Dublin, Ireland on June 19th.
You can grab tickets for all concerts on the tour from Dua Lipa's website, and, of course, watch Dua Lipa's 'Future Nostalgia' lyric video below.
Now that's what I'd call a woman who doesn't give a sh*t.
Other Dua Lipa videos you should watch: Dua Lipa's 'IDGAF' music video proves she's tired of men's bad behavior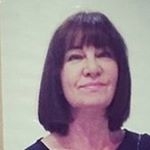 Latest posts by Michelle Topham
(see all)