Dua Lipa's Glastonbury acoustic version of 'Lost In Your Light' is perfect
Popular up and coming British singer Dua Lipa was at Glastonbury 2017 this weekend, where she hooked up with the BBC prior to her concert to perform an acoustic version of 'Lost In Your Light' that was gorgeous. Perfect, in fact.
Not surprisingly really, though, as Dua Lipa is just one of those singers that is just as good if not better live than recorded. She is also a singer that adds something different to every live performance, so you are always surprised by what you hear.
The acoustic version of 'Lost In Your Light' did just that, as she took it from the faster beat-based pop song that makes you want to dance to a slower, cooler, more sensual offering that was much more touching and sad.
'Lost In Your Light' is from Lipa's long-awaited debut album released last month, and easily one of the best albums of 2017 so far.
As for Dua Lipa at Glastonbury 2017, she also drew one of the biggest crowds of the festival when she performed in the BBC's John Peel Tent later on in the day, with the crowd crammed into the tent and spilling out well into the field beyond.
Her set list,which included many songs from her new album, looked like this:
Hotter Than Hell'
'Dreams'
'No Lie'
'Lost In Your Light'
'New Rules'
'IDGAF'
'Blow Your Mind (Mwah)'
'Genesis'
'No Goodbyes'
'Begging'
'Scared To Be Lonely'
'Be The One'
And she was clearly moved by the crowd's ecstatic response, tweeting later on — "That was the craziest moment of my life. Glastonbury I will remember this day until I die."
Related: Watch Dua Lipa's version of Etta James "I Would Rather Go Blind" — it's stunning
Watch Dua Lipa's acoustic version of 'Lost In Your Light' in the BBC video below to see what I mean and, don't forget, if you do not own her self-titled debut album yet, you really should.
After all, it did take quite a while for her to release it, but it was well well well worth the wait.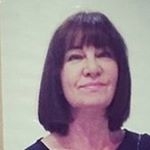 Latest posts by Michelle Topham
(see all)