One thing you will realize quickly when you come across British singer Dua Lipa is, man, can she sing live. Because she is one of those singers that is even better live than she is recorded, as it is the emotion she conveys that you don't get to see when you are just listening to her records, or when watching a music video that has been rehearsed over and over again before the final product was released.
Case in point, watch this very short yet absolutely gorgeous jamming session Dua Lipa just released of her singing Etta James' ' I Would Rather Go Blind'.
Advertising
Because even when she's only practicing part of a song to try to get the part right that she's screwing up, her voice has already been so heart-breakingly beautiful, and the emotion in the song so lovely, she is already perfect.
Watch part of Dua Lipa's jam session in the video below. Gorgeous in every way, isn't she?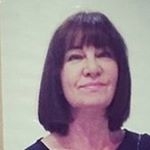 Latest posts by Michelle Topham
(see all)