British pop singer songwriter Dua Lipa has just released a new music video for the second remix of her single 'Levitating', and it's pretty damn cool.
Because Dua Lipa's 'Levitating' remix video features DaBaby and a cast of TikTok dancers, fans who won a TikTok competition to help the singer create her new music video and who now show up in the video dancing.
The 'Levitating' remix video begins with Lipa lying on the hood of a car dressed in a glittery dress and singing about wanting her baby
Soon she is stepping through a door and into a white light, and is transported high into the sky and into a futuristic elevator, which eventually opens to reveal American rapper DaBaby.
The elevator then transforms into a disco floor and Lipa and DaBaby dance around as they are joined by cute roller-babes and a slew of other TikTok dancers.
At the elevator's final stop, they are all transported to a stylized version of the Milky Way where they continue to dance.
Dua Lipa's 'Levitating' was originally released on her sophomore studio album Future Nostalgia in March this year.
She released one remix with Madonna and Missy Elliott soon after that, a Madonna remix, which got over 18 million views on YouTube. She has now followed it up with, what I think, is an even better remix with DaBaby.
The 'Levitating' music video was directed by Warren Fu, and created with the help of a slew of TikTok dancers, a TikTok animator, make up artist and choreographer who were all picked by Lipa from the competition she ran.
Dua Lipa's 'Levitating' remix video feat. DaBaby is the fun and cool result.
Watch it below and dance to that catchy song yourself. Then, of course, listen to the original version on her album Future Nostalgia below that.
It is just as addictive and cool.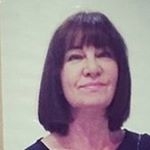 Latest posts by Michelle Topham
(see all)