Dua Lipa's 'New Rules' video has a bevvy of gorgeous girlfriends commiserating over a breakup, and some pretty cool choreography
British singing sensation Dua Lipa released her official video for her new electro-pop single 'New Rules' today, and it's a a choreography-laden effort that is really quite cool.
The video was directed by Henry Schofield, who is known for his camera sleight-of-hand and his innovative choreography that illustrates songs in a way others may not think of.
It also includes Lipa alongside a bevvy of gorgeous girlfriends getting ready in Miami's Confidante Hotel after one of them, or several it turns out as the video commences, have broken up with a guy. The women then head out to the pool where they strut around to prove just how fabulous they are. No boyfriend or not.
'New Rules' is from Lipa's long-awaited self-titled debut album, released at the beginning of June.
The song was written by Lipa, Emily Warren, Caroline Ailin and Ian Kirkpatrick. and is a song about a break up because, as Dua Lipa herself says, it is "the breakup song I wish I had when I was breaking up with someone. I think it's something everyone can relate to."
Meanwhile, Lipa's first album itself debuted at number 5 on the UK charts last month, and has been selling consistently well ever since.
Watch Dua Lipa's official video for 'New Rules' below. And see her live when she will be opening for Bruno Mars from September 14th to 30th on some of the dates of his 24K Magic World Tour.
Meanwhile, if you didn't see this awesome acoustic version 'Lost In Your Light" she did for the BBC at Glastonbury, you really do need to watch it as well.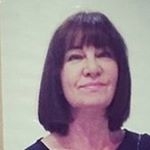 Latest posts by Michelle Topham
(see all)