Dua Lipa's slow version of Arctic Monkey's 'Do I Wanna Know?' is gorgeous
British singer songwriter Dua Lipa was in the BBC Radio One Live Lounge on Wednesday February 14th, where along with performing her new single 'IDGAF' with a slew of prominent female friends, she also sang a gorgeous cover of the Arctic Monkeys song 'Do I Wanna Know?'
And unlike the Arctic Monkeys' original, which is much more hard stoner rock, Dua Lipa decided to go in a softer, much more sad version that relies on nothing more than a piano accompaniment, but that really works as it strips the song right down to its very core.
'Do I Wanna Know?' is from Arctic Monkey's  2013 fifth studio album AM, and was nominated for a Grammy Award as Best Rock Performance in 2014.
And while the song  is from the last album the band has produced, after which they took a four year hiatus to work on other projects, they are now recording new music with a goal of releasing their sixth studio album sometime in 2018.
Meanwhile, watch Dua Lipa's gorgeous version of 'Do I Wanna Know?' in the BBC Radio One video below. Her vocals are stunning.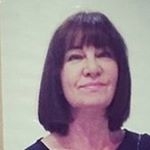 Latest posts by Michelle Topham
(see all)