South Korean drama Durian's Affair, Episode 15 aired last night to record ratings just one episode before its end.
According to Nielsen Korea, Durian's Affair, Episode 15 garnered 7.38 percent of the audience share nationwide, earning the drama's highest rating since it premiered on June 24th.
In Seoul, Durian's Affair earned 6.80 percent of the audience, down slightly from its previous episode but still almost double the rating of the drama's first episode in Seoul.
With the final episode of the fantasy romance drama airing later on today, it is likely then that the high ratings Durian's Affair earned for Episode 15 last night will end up even higher for Episode 16.
International Durian's Affair audiences
Outside South Korea, the drama's international audience seems to be split depending on which platform they are commenting on.
On Viki, where the drama is streaming, Durian's Affair is still rated a very high 9.3 out of 10.
As that platform seems to have a habit of inflating ratings, however, it is likely the more accurate rating from international viewers is over on My Drama List where Durian's Affair is rated a very low 7.6 out of 10, with a rating of 4.3 percent from those viewers who have already dropped it.
Many site the confusing plot and how slow the drama has been to develop both the characters and the story,
Durian's Affair stars Park Joo Mi, Choi Myung Gil, Kim Min Jun, Han Da Gam, Jeon No Min, Yoon Hae Young, Ji Young San, Yoo Jeong Hu, and Lee Da Yeon.
The final episode of the 16-episode drama will air tonight on TV Chosun at 21:10 (KST), followed by the episode streaming on Viki around the same time.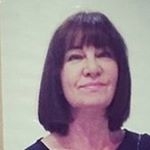 Latest posts by Michelle Topham
(see all)