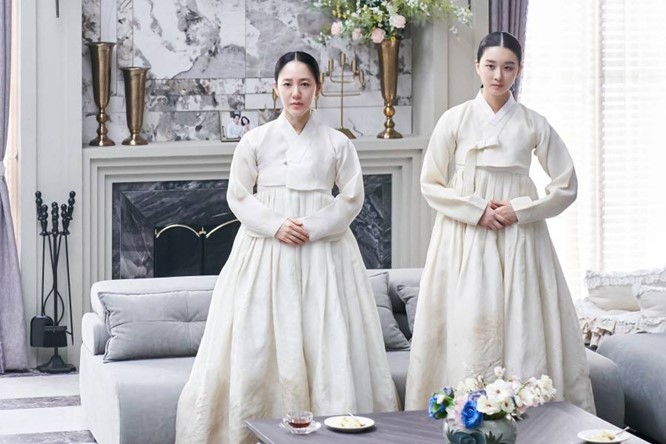 The TV Chosun drama Durian's Affair continues to see ever increasing ratings as the drama hit its highest rating yet last night.
This after its previous two episodes were also the drama's most watched to date.
According to Nielsen Korea, Durian's Affair, Episode 8, which aired last night in South Korea, garnered 5.50 percent of the audience share nationwide.
That rating was up from the previous episode's 5.14 percent.
In Seoul, the audience share for Durian's Affair, Episode 8 also increased from the previous episode's 4.42 percent to last night's 4.67 percent.
That wasn't the highest rating for the drama in Seoul, but only 0.05 percent away from it.
The fantasy melodrama, titled 아씨 두리안 in Korean, will head into its second half next Saturday.
Durian's Affair's international viewers seem to like it too
For international viewers, Durian's Affair is being streamed via Viki.
On that streaming platform, the drama is currently rated a very high 9.1 out of 10 by international viewers.
Some of those commenters say the drama is "intriguing", "paced perfectly" and with one viewer noting how the screenwriter Im Sung Han (Princess Aurora and Love (ft. Marriage and Divorce)) always creates well-written screenplays with some of the best dialogue in the business.
Durian's Affair stars Park Joo Mi, Choi Myung Gil, Kim Min Jun, Han Da Gam, Jeon No Min, and Yoon Hae Young.
The drama airs every Saturday and Sunday at 21:10 (KST) on TV Chosun, as well as streams via Coupang Play.
Outside the country, new episodes are uploaded to Viki soon afterwards.
Check out the K-drama's trailer below.
I am a Brit-American journalist, former radio DJ at 97X WOXY, and Founder/CEO of Leo Sigh. I'm also obsessed with music, anime, manga, and K-dramas. Help!