Earth, Wind and Fire's 'Fantasy' featured on 'Ballers'
When I was a teen in the UK, American band Earth, Wind and Fire was flamboyant, fabulous and huge. So big, they were most of what you heard when you hit the clubs. Decades later and, of course, Earth, Wind and Fire are still around, just as big as ever (iconic, really), and are now even having their music featured on episodes of popular TV series.
One of the latest TV series to feature an Earth, Wind and Fire song is the incredible HBO series 'Ballers' starring Dwayne Johnson.
On Sunday night, Earth, Wind and Fire's 'Fantasy' was featured on the first episode of the first season. So, all I can say is, if this is what kind of music 'Ballers' is going to have on its soundtrack, I'll be watching the show every week.
'Fantasy', of course, is from the band's 1978 All 'N All, and it even won a Grammy for the band back then for Best R&B Song.
Listen to the audio of 'Fantasy' below. Even almost 40 years after it was released, isn't that still fabulous?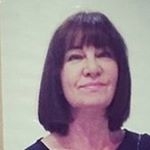 Latest posts by Michelle Topham
(see all)