One of the best concerts I've ever seen was the British rock band Echo & the Bunnymen in concert at my university back in 1988. The auditorium wasn't too big, so my friends and I got great seats, the band rocked, and they played all their hits — 'Lips Like Sugar', 'The Killing Moon' and 'Seven Seas'. Loved it.
Since then, Echo & the Bunnymen have remained one of my favorite bands, even though they've gone through a few incarnations, particularly after drummer Pete de Freitas was killed in a motorbike accident in 1989.
So today, I'm playing Echo & the Bunnymen's biggest hit 'The Killing Moon' as my Repeat Rotation Video. It brings back good memories, and it really is a song that rocks. Plus, with a line like 'fate up against your will', it's brilliantly written as well.
Watch the official video for 'The Killing Moon' below. Not the most interesting music video ever, but you do still get to lust over Ian McCulloch. Okay, well, I do.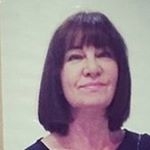 Latest posts by Michelle Topham
(see all)