Today probably isn't a good day for many of Ed Sheeran's fans around the world. After all, the British singer songwriter posted an Instagram photo late yesterday showing him with his arms wrapped around his girlfriend Cherry Seaborn.
Well, not 'girlfriend' anymore but….fiancee. Yes, indeed, Ed Sheeran is engaged. Although, it is an engagement the news of which Sheeran has apparently kept to himself for quite a few weeks.
Which is probably one of the reasons why, according to the caption of the photograph, both of them couldn't be happier — as they have been able to enjoy this secret by themselves for at least a little while.
"Got myself a fiancé just before new year. We are very happy and in love, and our cats are chuffed as well xx", Sheeran said. 
And then over four and a half million fans liked it, while probably thinking "Damn, that should have been me".
Then again, Ed Sheeran's engagement shouldn't have been much of a surprise to anyone. After all, the 26-year-old singer did say on numerous occasions that his latest hit song 'Perfect' was inspired by Seaborn, and with a sentiment like that, you can pretty much guarantee it must be love.
I would have to say as well Ed Sheeran has probably had a pretty 'Perfect' few months himself.
His latest album ÷ is the fastest-selling album by a male artist ever in the United Kingdom. It was also the year's biggest-selling vinyl record, and it hit the number 1 spot in 14 countries. The album also currently has a Grammy nomination as the Best Pop Vocal Album of 2017.
And, of course, Sheeran was awarded an MBE in the Queen's Birthday Honours List in June last year.
Yes, all in all, I would say Ed Sheeran's life probably couldn't be much better at this point in time. But, hey, good for him, eh? He is a lovely man and deserves all the happiness he gets.
So, yes, congratulations Ed and Cherry. I hope you have a lifetime of happiness.
Related: Ed Sheeran sings 'Perfect' and 'Layla' as part of Jools Hollands' New Year's celebrations and he's pretty 'perfect' himself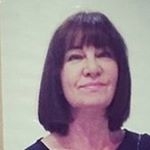 Latest posts by Michelle Topham
(see all)