Ed Sheeran sings 'Layla' and 'Perfect' on Jools Holland's Annual Hootenanny and he's pretty perfect himself
Ed Sheeran sings 'Layla' and 'Perfect' on Jools Holland's Annual Hootenanny and he's pretty perfect himself
Ed Sheeran was part of the all-star line up on the Jools Holland's Annual Hootenanny last night, and it wasn't his first appearance on New Year's Eve either as, earlier in the day, Sheeran also showed up on the Top of the Pops New Year Special.
Looks like the end of 2017 was just as busy for Ed as the rest of the year ended up being.
Other guests on Jools Holland's iconic New Year's Eve show, which itself celebrated 25 years last night, included Beth Ditto, Jessie Ware, Mavis Staples and Soul II Soul.
While on Jools Holland's Annual Hootenanny, Sheeran performed his latest hit single 'Perfect' (perfectly, I might add) as well as a stellar cover of Eric Clapton's iconic song 'Layla'.
Let's just say 2017 was another superb year for Ed Sheeran, as he also managed to grab the number 1 spot on the Christmas UK music charts for the first time last week with 'Perfect'.
Watch Ed Sheeran performing 'Perfect' and 'Layla' on the Jools Holland's Annual Hootenanny in the videos below.  Now isn't that a nice way to bring in 2018?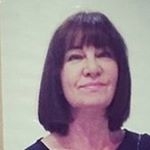 Latest posts by Michelle Topham
(see all)