Ed Sheeran's 'Perfect' music video filmed on Austria's Hintertux Glacier
Ed Sheeran's music video for his new single 'Perfect' was released today, and while most other media types are talking about how it is Ed in a Christmassy video 'getting the girl', I am more interested in the fact that Sheeran's 'Perfect' was filmed in Austria.
Of course, that's because I currently live in Austria and am all for supporting the home country.
But, it is also cool because Austria doesn't get very many music videos filmed here. Not for major international music stars at least.
Ed Sheeran's 'Perfect' was filmed in the Austrian state of Tyrol at The Hintertux Glacier. A beautiful glacier that is one of only two in the world where you can ski all year-round.
'Perfect' stars Sheeran and American actress Zoey Deutch. It is from Sheeran's third studio album  ÷ (divide).
Watch the music video for the track below, and wonder why more videos are not filmed in Austria. After all, it is obviously one of the world's most beautiful countries, as 'Perfect' shows.
Oh, and yes, along with that stunning scenery, the song itself and Ed are also lovely.
Related: Who are Ed Sheeran's top 5 British pop singers?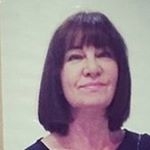 Latest posts by Michelle Topham
(see all)