Ed Sheeran's latest single 'Shape of You' is not only a massive hit in a slew of countries already (it's in the number 1 spot in more than 10), but the official video for 'Shape of You' is going viral. Released just over an hour ago on YouTube, the video already has more than 453,000 views, with more being added to the tune of around 500 per second.
Sheeran's 'Shape of You' video is as cool as the song as well. It features the singer working out in a boxing gym, and falling in love with a woman there. The two become close, but then she leaves, and Ed is left to put all of his energy into training in an attempt to forget her.
But soon he is back, this time in a fat suit, and pitted against Sumo wrestler Yama. A wrestler that smashes him in no time flat.
Sheeran being a feminist, however, has no problems re-introducing the love of his life, who now reappears and slaughters Yama with a Kung Fu style kick to the head. Sheeran is left rolling around on the floor in his fat suit, unable to get up.
The video was directed by Jason Koenig. The track is one of two singles released by Sheeran this month after a year of no new music. Both singles are from his upcoming third studio album ÷  [Divide], which will be released on March 3rd. You can pre-order it now.
Watch the official video for 'Shape of You' below. And, can I just say, even though I wasn't a fan of the song to start with as I prefer Sheeran's acoustic guitar numbers, I must admit it is growing on me.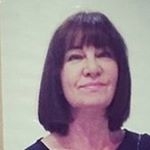 Latest posts by Michelle Topham
(see all)