Editors' music video for new single 'Magazine' slams big business, politicians and their greed
The British rock band Editors have released their first video of music from their upcoming new album Violence.
The video is for the band's lead single from the album — 'Magazine' — and is the first new music from the band since their very successful 2015 album In Dream.
'Magazine' was shot by the band's usual collaborator, photograph and director Rahi Rezvani. Its premise is how those in power, businessmen, bankers, politicians, are generally corrupt and only out for what they can get for themselves.
Rezvani chose to illustrate that with a room full of men and women in dark suits and crisp white shirts standing against a muted gray background. They attack each other, grabbing each other's briefcases and ripping off each other's clothes.
At the end of the video, they are all left in tatters, lying around looking shocked as Editors' lead singer Tom Smith grabs a suitcase and walks away.
Violence is due out on March 9th. It is the band's sixth studio album and is currently available for pre-order.
Watch the official music video for Editors' 'Magazine' below.
Related: Watch Editors 'All The Kings Video' — full of sadness and despair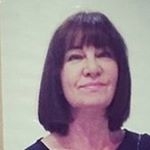 Latest posts by Michelle Topham
(see all)