Edurne sings 'Amanacer' live on RTVE's Alaska y Segura
Spanish Eurovision 2015 contestant Edurne debuted her ESC entry 'Amanacer' live on RTVE's Alaska y Segura last week and she absolutely rocked the song. Her voice was clear, she hit every note perfectly, and her performance itself was lovely.
Sure, the staging wasn't great, as Alaska y Segura had her standing on a huge pedestal so she couldn't do much but move her arms around (what is it with some European musical acts and their pedestals? I don't get it at all, as they are the ugliest things and certainly don't do the artist any favors), but even just with that Edurne looked beautiful and elegant, and gave a stellar performance.
Of course, some Spanish fans were slamming her for the staging, and acting as if this was going to be Edurne's staging for Eurovision. That alone showed a huge level of ignorance on their part, as no artist debuts their actual Eurovision staging until Eurovision itself.
All in all, though, I think Edurne's live performance of 'Amanacer' was gorgeous, and she and her song, and, of course, Spain are well set for ending up in the top five at Eurovision 2015.
Watch her below.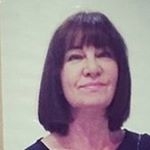 Latest posts by Michelle Topham
(see all)