Ellie Goulding's 'Army' is the most gorgeous, rousing anthem
British singer Ellie Goulding has released the audio video for her new single 'Army'. It's the third song released from her new upcoming album Delirium, and it's another massive song Goulding fans are sure to love.
'Army' starts out as a mellow and pretty pop song, which is gorgeous by itself, but it's soon joined by the coolest beat and then, by the end of the second verse, it's suddenly starting to soar.
And then soar it does — off into a huge song complete with Goulding's powerful vocal, rousing chorals and the type of sound that makes you feel like you can do anything. Because, yep, it's an anthem.
In fact, 'Army' is truly one of the most gorgeous songs I've heard in a while. Well done, Ellie. I'm predicting this is going to be another huge hit for you.
And now I'm really looking forward to watching the 2015 Children In Need gala on November 13th, as that's when Ellie Goulding will be performing 'Army' live for the first time.
Ellie Goulding's 'Army' is the follow up release to 'On My Mind', which hit number 5 in the UK. I'm expecting 'Army' to do even better.
As for Goulding's album, Delirium, it will be released on November 6th.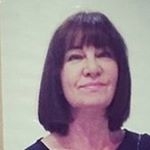 Latest posts by Michelle Topham
(see all)