I honestly haven't listened to a lot of Ellie Goulding's music. Not until I bought her reissued album 'Halcyon Days' last week and, honestly, I've barely been listening to anything else since. Because God, Ellie Goulding's voice. It's throaty, raspy and wispy, with some gorgeous soprano moments, and oh so heart-wrenching. And, her music just grabs you and forces you to listen to it over and over.
So, I'm listening to Ellie Goulding's 'Guns and Horses' today from her first album 'Lights' as my Repeat Rotation Video, for no other reason than that it's beautiful.
Advertising
Oh, and yeah, because I love it's folksy sound, and how it starts with what seems like a 'nothing' acoustic intro and then moves quickly into the coolest, most catchy pop song you just want to dance to.
By the way, 'Guns and Horses' was Goulding's third single from 'Lights' , although surprisingly it only hit 26 in the UK charts. Shocking.
Watch Ellie Goulding in her 'Guns and Horses' video below. Isn't that just a gorgeous song, and isn't she lovely?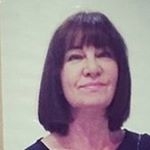 Latest posts by Michelle Topham
(see all)