American alt dark pop artist Elliot Lee released a music video today for her latest release.
Called 'Rubies', the song is a typical Elliot Lee banger with the singer songwriter rapping and singing about the dangers of trying to change yourself just to fit in.
The new single was released via indie record label Photo Finish Records and, according to the musician, was a track that was originally written for a movie soundtrack but was then rejected.
The video features the singer wearing a prom queen crown, in a coffin and screaming about how she only likes her rubies red.
In other words, a pretty typical Elliot Lee music video (and that is a good thing!), as the singer truly believes she not only expresses herself better through her music, but that music and the lyrics in it are often more relatable than conversation for many.
The dark music video for Elliot Lee's 'Rubies' was directed and edited by Mike Mazza.
Watch it below, and follow the talented musician on her official website, and on her YouTube channel.
.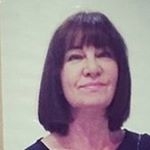 Latest posts by Michelle Topham
(see all)