I first got sucked into watching Enrique Iglesias' new single 'Noche Y De Dia' featuring Yandel today for two reasons. The opening scenery, filmed in Galicia, Spain, is stunning, and Iglesias is singing in Spanish, which I always love to hear him sing in.
What kept me playing 'Noche Y De Dia' over and over again, however, to the point where it's my Repeat Rotation Video today, is what an amazing electronic dance track it is. And what incredible energy the video has.
Sadly, though, there has been some controversy surrounding 'Noche Y De Dia', or at least when it comes to where it was filmed.
That's because local authorities in Galicia thought it would be good promotion for the region if Enrique Iglesias filmed the music video there, so they reportedly paid him 300,000 euros to do so. Euros many in the region felt could have been spent on something better.
Still, you've got to admit, those opening shots of Galicia are gorgeous, and aren't you now more than a little interested in checking out this region of Spain a little bit more? I know I am. So, it still may end up being 300,000 euros well spent.
Meanwhile, check out Enrique Iglesias' new single 'Noche Y De Dia'. It's from his latest album 'Sex + Love, the album where his last smash hit 'Bailando' also came from, and an album you can buy on iTunes.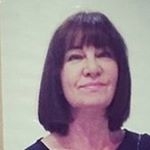 Latest posts by Michelle Topham
(see all)