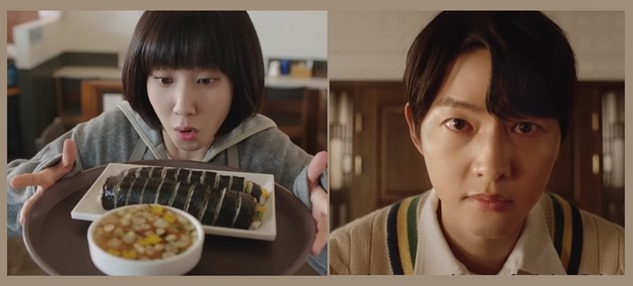 I keep explaining to anyone I meet who does not watch Korean dramas just how huge they now are, just how many hundreds of millions of people watch them, and how they are being recognized internationally for their superb quality.
So, it was no surprise to me then to see the list of 51st International Emmy Award nominees and to notice K-dramas Extraordinary Attorney Woo and Reborn Rich being nominated.
The ENA drama Extraordinary Attorney Woo starring Park Eun Bin, Kang Tae Oh and Kang Ki Young has been nominated in the Drama Series category alongside Argentina's losi, El Espía Arrepentido, the United Kingdom's The Devil Hour and Germany's The Empress.
Meanwhile, the JTBC drama Reborn Rich (aka Chaeboljib Maknaeadeul), which stars Song Joong Ki, Lee Sung Min, and Shin Hyun Been, was nominated in the TV Movie/Mini-series (a little odd of a choice, but there you go).
Other nominees in the category are with France's Infiniti, Mexico's La Caída [Dive], and and the UK's Life and Death in the Warehouse.
If you have not yet watched Reborn Rich, it is currently streaming via Viki, while Netflix is streaming Extraordinary Attorney Woo.
Both are absolutely superb Korean dramas, and should not be missed.
The 51st International Emmy Awards Gala will take place November 20, 2023 in New York City where winners will be announced.
I am a Brit-American journalist, former radio DJ at 97X WOXY, and Founder/CEO of Leo Sigh. I'm also obsessed with music, anime, manga, and K-dramas. Help!