The folk rock track Faces' 'Ooh La La' was played on The CW's superhero series DC's Legends of Tomorrow last night — DC's Legends of Tomorrow, Season 7, Episode 12, "Too Legit to Quit".
The song was heard on the episode during the Legends 'retirement party', and was the perfect melancholic song for a pretty somber scene. Even with the piñata.
Faces' 'Ooh La La' was the title track of the English rock band's final album, and was released as a single from the album, but only in the United States.
Released in America March, 1973, 'Ooh La La' was actually sung by the band's Ronnie Wood. An unusual occurrence, as most other Faces' releases had then lead singer Rod Stewart as the vocalist.
Faces broke up a couple of years later, although by that time bassist and guitarist Ronnie Lane had left the band and guitarist Ronnie Wood was playing more with his soon-to-be new band The Rolling Stones than he was with Faces.
Since then, however, 'Ooh La La' has become a classic English folk rock song. One that is instantly recognizable the minute it begins to play.
The lyrics of the song tell the story of a young man laughing at the advice his grandfather gave him about women, until he realizes years later that he should have listened to him.
Listen to Faces 'Ooh La La' from DC's Legends of Tomorrow on the band's Ooh La La album.

Almost 50 years after its release, and the song is still as superb as it ever was.
More music from DC's Legends of Tomorrow.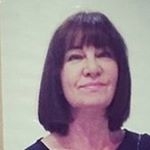 Latest posts by Michelle Topham
(see all)