Fallulah's 'Give Us a Little Love' Featured on 'Pretty Little Liars' – TV and Movie Music (Video)
Fallulah's 'Give Us a Little Love' was featured on 'Pretty Little Liars'
Danish singer-songwriter Fallulah's 'Give Us a Little Love' was featured on 'Pretty Little Liars' on Season 6, Episode 2: "Songs of Innocence" on June 9th, and it's been so popular since then, the official video for the song has been seeing a resurgence of hits on YouTube.
'Give Us a Little Love' is from Fallulah's album The Black Cat Neighbourhood, which was released in 2010, and went platinum in Denmark. And, yes, it's very pretty.
As for Fallulah, she's often compared to Florence of Florence and the Machine, or to Adele.
Listen to Fallulah singing 'Give Us a Little Love' in the video below, and you'll hear the resemblance.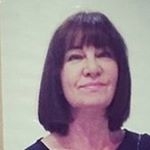 Latest posts by Michelle Topham
(see all)