My two favorite musical instruments are violin and piano, and I'm a pushover for any music that has a beautiful melody or a massive climax that includes one or both of them.
That is why, as I was writing about a song on Soundcloud last night, and the automatic player moved on from that song to a piano instrumental, I was transfixed by how pretty it was.
The track is Swiss producer Faux Tales' new version of his own composition 'Ascent (Piano & Jupiter 6 Live Version)' and, according to him, it is his attempt to produce "a very reduced live version of 'Ascent' using just a 120-year-old grand piano, a 30-year-old Jupiter 6 analog synth and a quite new reverb. Everything was done live in one take, no overdubs".
The original 'Ascent' is from Faux Tales' EP 8-track EP Kairos.
Listen to and download the piano track on Soundcloud, and you can watch him play it and record it in a one take live performance at You Guys Music in Berlin in the video below. It is so very pretty.
You can also listen to Faux Tales' original 'Ascent' composition in the video below that. Equally as beautiful just more cinematic and futuristic in style.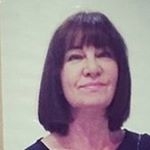 Latest posts by Michelle Topham
(see all)