Feist's cool 'Century' video features Maria Doyle Kennedy and Jarvis Cocker in a street fight
Canadian indie pop singer Feist's video for 'Century' has been released today. The track is from her new album Pleasure and was co-written by Pulp's Jarvis Cocker and Brian LeBarton.
Jarvis Cocker is also featured on the single, and appears in the video with his spoken verse.
The 'Century' video shows Feist and Maria Doyle Kennedy (Mrs. S. on Orphan Black) as dressing-gowned leaders of two rival gangs who face off in a dance-off that then dissolves into a street brawl.
But the realization of the stupidity of so much aggression suddenly snaps both groups out of their fight, leaving them dancing as one group.
Related: Feist gives a fabulous live performance of 'Century' and is joined by Stephen Colbert in spoken verse
After all, at most, the vast majority of us only have a century of life — as Jarvis Cocker says "A century. How long is that? Three billion, one hundred and fifty five million, nine hundred and seventy three thousand, six hundred seconds. Eight hundred and seventy six million hours. Or thirty six thousand, five hundred days".
Not that long. So why we would spend any of it fighting?
Watch Feist's 'Century' video below.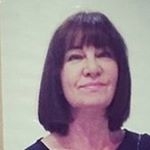 Latest posts by Michelle Topham
(see all)