When it comes to the gay community, there is always need for another self-love anthem. After all, so many people in that community often struggle when it comes to loving themselves.
That is why Felix Jaehn and Calum Scott's 'Love on Myself' is such a fabulous new release. Concentrating as it does on the importance of loving yourself before you even attempt to love anyone else.
'Love on Myself' is also a cool club anthem, with its uplifting feel, pounding beat, catchy melody and soaring vocals. Imagine how many folks could really get into this on the dance floor!
Especially with lyrics like "Time to put that love on myself, before I give it back to someone else".
Then again, nowadays in our often quite brutal modern world, that self-love is often needed just as much by people in every other community as well. And this gorgeous track deserves to be an anthem for everyone, I believe.
Listen to Felix Jaehn and Calum Scott's 'Love on Myself' in the music video below.  And do take time to appreciate that beautifully shot video as well.
Related reading: Calum Scott's cover of Bob Dylan's 'Not Dark Yet' is so sweet and hopeful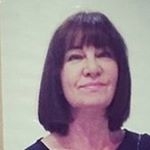 Latest posts by Michelle Topham
(see all)