Felix Jaehn's 'Ain't Nobody (Loves Me Better)' ft. Jasmine Thompson #1 in Germany (Video)
Felix Jaehn's 'Ain't Nobody (Loves Me Better)' hits #1 in Germany
I heard German DJ Felix Jaehn's new release, a remix of 'Ain't Nobody (Loves Me Better)', the 1983 hit from Rufus and Chaka Khan, just a couple of weeks ago. Now the song has proven it doesn't have to be a completely new creation to hit the big time, as 'Ain't Nobody (Loves Me Better)' has just arrived in the number 1 spot on the charts in Germany.
Not surprised really, as it is very catchy.
Felix Jaehn's remix features British singer Jasmine Thompson doing vocals on the updated R&B track, and they are so sweet and vulnerable sounding, you just hurt for her.
As for the song, it has a cool, upbeat, summery feel to it. No wonder the Germans love it so much.
Listen to and watch it below.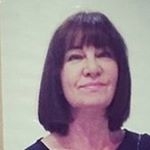 Latest posts by Michelle Topham
(see all)