Jersey MC Fetty Wap made his late night TV debut on the Tonight Show Starring Jimmy Fallon on Tuesday night, where he and the Roots performed his platinum single 'Trap Queen'. And can I just say, not only do I love that song, but to see the legendary Roots backing Fetty Wap just made my week.
Now, I've liked Fetty Wap since I first heard 'Trap Queen' as that song really is boss, but I admired him after I read this interview on Pitchfork, when he said about his career I don't do this to be famous—I do this so the people around me can live better, and I can live better with them. A lot of people don't make it from where I'm from; when you got certain dreams, it's just something you see on TV.
Because you've got to admire someone like that. And, of course, someone who lost his eye when he was just a kid, but hasn't let that stop him doing what he wanted to do. Or forced himself to continue to wear a prosthetic eye which hurt him, just because people would stare if he didn't. Me? I like that in a person.
As for Fetty Wap singing 'Trap Queen' on The Tonight Show Starring Jimmy Fallon, he killed that performance.
What was just as cool was getting to see Fallon loving what Fetty Wap did, and Fetty Wap himself just grinning like a kid he was so happy to be there.
Watch below. Isn't that great?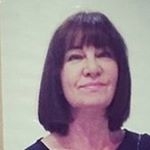 Latest posts by Michelle Topham
(see all)