FIFTY FIFTY breaks two records in less than a week
K-pop group FIFTY FIFTY has set a new Spotify record becoming the first K-pop girl group to exceed more than 35 million monthly listeners on the streaming platform.
The group's record number of monthly listeners was announced late last week when FIFTY FIFTY surpassed 34.3 monthly listeners.
Since that announcement, FIFTY FIFTY's monthly listeners have increased to almost 35.3 million as more new listeners heard the news and headed to Spotify to check out their songs.
The monthly listeners count is updated daily on Spotify so, if you want to see how high FIFTY FIFTY's listeners can go, check their Spotify account every day.
The previous record for a K-pop girl group on Spotify, by the way, was held by BLACKPINK with 34.1 million last September.
Their monthly listeners, however, have dropped quite substantially since, with the South Korean girl group currently earning 25.1 million monthly listeners.
FIFTY FIFTY also first K-pop group to hit #1 on Billboard Global Excl. U.S chart with 'Cupid'
As if the news about FIFTY FIFTY's Spotify record wasn't fabulous enough, the Korean girl group also received more good news this week when they hit #1 on the Billboard Global Excl. U.S chart with their latest single 'Cupid'.
It is the first time FIFTY FIFTY have hit the #1 spot on the chart, with their climb from their previous #2 happening very quickly.
The Korean girl group also made music history back in March when 'Cupid' also entered the Billboard Hot 100.
That made them only the sixth Korean group to ever do that, as well as the fastest K-pop group in history to achieve it.
An amazing feat considering the four-member group — comprising singers Sio, Saena, Aran, and Keena — only debuted in November, 2022, and that the group was formed by independent record label Attrakt, so doesn't have the backing of any of Korea's major record labels.
When you listen to FIFTY FIFTY's music, though, it is easy to hear why they are breaking so many records this year.
Their voices are superb, and sound very mature considering they are still music industry newcomers, and their songs are catchy and addictive.
Watch FIFTY FIFTY's 'Cupid' music video below, which has already earned the K-pop group over 65 million views on YouTube alone.
You can also hear the song via Spotify, which has both a Korean language version and an English language 'Twin Version'. Both are killing it in listen numbers on the streaming platform.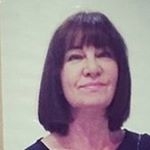 Latest posts by Michelle Topham
(see all)