While British singer FKA twigs was at Coachella on Saturday night, quite a few people missed seeing her sing as she was on stage at the same time as Jack White. That's the problem with music festivals with a multitude of stages. It's hard to watch everyone you want to see.
Luckily for us, with the beauty of the internet and video on demand, you can still see FKA twigs performing at Coachella, as her full set has now been uploaded to Daily Motion. Yay!
Advertising
Twigs performed songs from her album LP1 and, while the sound system was terrible and with appalling reverb (what is it with Coachella that they can't get the sound right?), FKA twigs was right on point, giving one of the most dynamic performances due to her incredible dancing skills and her ability to keep on going even with the planet's worst sound system.
Check her out below. You just might want to get the ear plugs ready for parts of it as that feedback Coachella sound engineers couldn't get under control is a tad uncomfortable.

FKA twigs // Coachella 2015 by fkatwigsbaby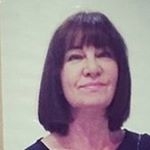 Latest posts by Michelle Topham
(see all)