Nashville-based indie singer Fleurie's songs are gorgeous. Haunting, sad and guaranteed to break your heart, they are the type of songs that burrow their way into your soul and devastate it. And her voice is so delicate and other-worldly, it's no wonder everything she produces seems so mysterious.
And sometimes, I am in the mood for one of Fleurie's songs. Not because I'm particularly sad, or heart-broken over love, but just because I think it is good to go to that place where your most hidden emotions are now and again. And her songs help.
Today was one of those days. So I am listening to Fleurie's 'Still Your Girl'as my Repeat Rotation Video, because it is dramatic and haunting and lovely. And that is what I needed.
Watch it and her below. As she is just as lovely as her music.
You will find the track on Fleurie's superb 2015 5-track EP Arrows.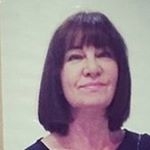 Latest posts by Michelle Topham
(see all)