Florence and the Machine perform 'Ship To Wreck' on Graham Norton
Florence Welch, of Florence and the Machine, was back on her feet last week when she and the band performed 'Ship To Wreck' live on The Graham Norton Show. Florence, of course, broke her foot while performing at Coachella a few weeks ago, which has necessitated her performing sitting down until now. Her performance on Graham Norton, however, was perfect.
After the band's performance, Florence also talked about how nerve-wracking it was to be sitting on Graham Norton's couch finally (she's never been on the show before) and also commented on her broken foot.
Norton then almost claimed responsibility for healing it, which prompted fellow guest comedian John Bishop to say "So you've not only gone for the look of Jesus (in reference to Graham's new beard), you do miracles as well."
Florence and the Machine are in the midst of a tour right now with concerts both in the US and around Europe. If you're interested in concerts, you can check out upcoming dates on the Florence and the Machine website.
'Ship To Wreck' is one of the singles from Florence and the Machine's third album, How Big How Blue How Beautiful. They've been promoting it and releasing singles for a while, so I keep thinking it has already been released. That's not actually true. How Big How Blue How Beautiful will be released tomorrow, June 2nd.
Meanwhile watch Florence with the fabulous 'Ship To Wreck' below.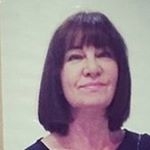 Latest posts by Michelle Topham
(see all)