While sometimes the medical drama Grey's Anatomy feels like it will never end (well, it is on its 19th season), I do still quite enjoy the show.
Especially for the plethora of superb songs that have been featured on its soundtrack over the last 18 years.
Songs like Florence and the Machine's "Daffodil", which showed up on Grey's Anatomy last night — Grey's Anatomy, Season 19, Episode 12, "Pick Yourself Up" — right at the beginning of the episode as we see a recap of much of the drama of the last episode.
The track continues playing as Meredith explains about the scoring system for newborn babies, and as Addison and Tia are put into ambulances and taken to Grey Sloan.
British indie rock band Florence and the Machine's "Daffodil" came out on the band's fifth and latest studio album Dance Fever, which was released in early 2022 via Polydor Records.
'Daffodil' is the 10th track on the album, and was written by lead singer Florence Welch and Glass Animals' lead vocalist Dave Bayley.
It is about finding the joy in the small things in life. Especially during difficult times:
I never thought it would get this far
This somewhat drunken joke
Sometimes, I see so much beauty
I don't think that I can cope
Florence and the Machine's Dance Fever album went on to become a worldwide hit for the indie band.
It charted high up charts in over 20 countries, making it to #1 on charts in Scotland, the United Kingdom and the U.S.
In the U.S., Dance Fever hit #7 on the Billboard Hot 100, and #1 on three other charts.
Listen to Florence and the Machine's "Daffodil" as played during the intro of last night's Grey's Anatomy on the band's Dance Fever album, and in the song's visualizer video.
You can also listen to many more songs from the many years of Grey's Anatomy here on Leo Sigh.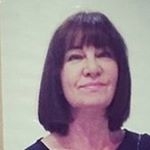 Latest posts by Michelle Topham
(see all)