Florence + The Machine's Shake It Out is the best song to listen to when you want to start over
After friends visited me in Vienna last week, I got a little bit bogged down over the last few days catching up with all the work I should have done while they were here.
Today is the first day I feel like I am finally coming up for air, and so can now start over with all the things I need to get accomplished on Leo Sigh and elsewhere in the next few months.
Which is why my latest Repeat Rotation Video could not have been anything else but Florence + The Machine's Shake It Out. A song that I love for Florence's gorgeous voice, and the anthem quality of the song, but also for this line — "It's hard to dance with the devil on your back. So shake him off!".
Because, every time I hear that, I always think "Yep, get rid of all that garbage you're carrying around with you that says you can't do something, look at what you want to achieve and just do it".
Related: Watch Florence + The Machine perform 'Shake It Out' live on Austin City Limits
As for the real story behind Florence + The Machine's Shake It Out? 
According to Florence, the song was written in just over an hour and came into being because, as she said at the time, "I wanted to just shake something out, shake out these regrets, shake out these things that haunt you". And stop herself from keep repeating the same mistakes, because she knew there was no benefit from them.
So this song was kind of like,"'Shake yourself out of it, things will be OK".
Listen to Florence + The Machine's Shake It Out in the official video for the song below. The song, by the way, is from the band's second album Ceremonials and was nominated for a Grammy Award. It really is that good.
And yep, I do know things will be okay. Because listening to this track today just put me in the best kind of mood.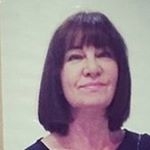 Latest posts by Michelle Topham
(see all)