Florence and the Machine's Tiny Desk Concert is intimate and she is nervous
You know your week is going to be exceptional when you hit YouTube early on a Monday morning and see a Florence and the Machine Tiny Desk Concert on NPR Music's YouTube channel.
Because, Good Heavens, that is the kind of treat we do not get often.
What was even lovelier about this Florence and the Machine Tiny Desk Concert was how incredibly nervous Florence herself was.
Because it is one thing standing on a huge stage and being separated from the audience, and completely another being so close to people they can see the fear on your face.
A fear of intimacy with the audience, I think, is something many major artists have. After all, just like Florence, once they became popular, they have usually only played large venues or TV studios with no audience.
As Florence herself said about her fears, "Thank you so much for having us. I'm sorry I'm shy. If this was a big thing, I'd probably be climbing all over here (and she motions to the desks), but I feel very nervous. But thank you so much. And thanks for being here".
Of course, neither her nor the band's performance suffered in the slightest. If anything, it proved just how superb of an artist she is with her crystal clear voice and emotional delivery.
Sadly, Florence and the Machine played just three songs during their Tiny Desk Concert — 'June', 'Patricia' and 'Ship to Wreck'. The last one was particularly lovely as she mentioned beforehand they had not practiced the song, yet still managed to pull off a stunner.
Watch Florence and the Machine's Tiny Desk Concert in the video below. And watch just how uncomfortable she looks at first as that, it is quite lovely.
Read all about the mini concert on the NPR Tiny Desk Concert website.
Related: Florence and the Machine's '100 Years' on Later…with Jools Holland is utterly gorgeous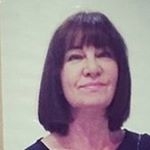 Latest posts by Michelle Topham
(see all)