Florence + The Machine's 'Hunger' on Sounds Like Friday Night is the loveliest and most joyful thing
British band Florence + The Machine released their new single 'Hunger' last week.
Since then the band  has appeared on the BBC's Sounds Like Friday Night with a live performance of the track, performed the song on stage in Halifax during their first concert of the year the night after, and released a new music video to go along with it.
Advertising
And, while the 'Hunger' music video is beautiful, the thing I loved the most was Florence + The Machine on Sounds Like Friday Night.
Because that performance was free, joyful and lovely, with Florence dancing around the stage from end to end as she sang, then finishing with her holding hands with a fan in the audience, and then bending down and hugging her as she finished singing.
Plus, 'Hunger', come on. Isn't that one of the most beautiful, most addictive Florence + The Machine songs you have heard?
'Hunger' is from Florence + The Machine's upcoming new album High as Hope. The album will be released on June 29th via Republic, and if all tracks are as addictive as this one, it is going to be another hit for the English rock band.
As for the theme of the song, Florence had this to say about it:
Advertising
"This song is about the ways we look for love in things that are perhaps not love, and how attempts to feel less alone can sometimes isolate us more. I guess I made myself more vulnerable in this song to encourage connection, because perhaps a lot more of us feel this way than we are able to admit. Sometimes when you can't say it, you can sing it."
Watch Florence + The Machine's beautiful performance of 'Hunger' on Sounds Like Friday Night in the video below, and I dare you not to watch it 15 times like I have just done.
Then watch the official music video for the track below that.
Related: Florence + The Machine's performance of 'Ship To Wreck' on Graham Norton is rockingly awesome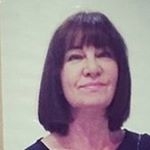 Latest posts by Michelle Topham
(see all)