Florence + The Machine's The Biggest Weekend performance of 'Hunger' is a thing of beauty
Not only am I promoting Florence + The Machine's live performance of 'Hunger' at The Biggest Weekend last night, I think I am going to be promoting every live performance of 'Hunger' Florence + the Machine do. As this song is not only gorgeous in its own right but, sung live, it is a work of art.
Because the beauty of 'Hunger' and these performances is all in the way Florence is completely care-free on stage as she sings.
How she always wears long floating dresses that show off the etherealness of this song and of her as she moves, and the way she dances across the entire length of the stage, barefoot, free and loving every single second of the entire experience.
I mean, come on, how Florence sings 'Hunger' is how music should be performed. With freedom, with utter joy and with a willingness to communicate to the audience every emotion she is feeling as she sings.
'Hunger' of course, is the latest single from Florence + The Machine, and is a song she wrote about looking for love in things and in people she should never have become involved with. It is also a song she felt was so personal to her, and so honest, she almost didn't release it as she didn't want to have herself feeling that exposed.
Luckily for us she did, as it is one of the most powerful songs Florence + The Machine have produced, and is one she obviously now loves to sing.
Watch Florence and her Machine perform 'Hunger' at The Biggest Weekend last night in the video below. The song is from the indie band's upcoming fourth studio album High As Hope, which will be released sometime this summer.
Meanwhile, you can catch the band at various festivals this summer, including Orange Warsaw Festival, Osheaga, Melt!, Outside Lands and Skookum Festival. And, of course, watch them perform 'Hunger' over and over again.
Related: Watch Florence + The Machine perform 'Hunger' live on Sounds Like Friday Night — it's beautiful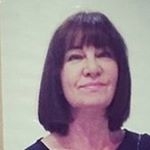 Latest posts by Michelle Topham
(see all)