Indie pop band Flor has just released the official video for their new single 'Hold On' and, while the video itself is beautifully done, it's that song I can't get out of my head.
Because Flor, as new on the scene as they are, are already known for their cool pop and addictive melodies, and this one is stellar.
'Hold On' is from the band's upcoming debut album. An album that is likely to have a whole lot of fans after Flor finishes their soon-to-start North American tour as the opening act for Grouplove. The album will be released on the Fueled by Ramen label.
Watch Flor's 'Hold On' video below, and enjoy that lovely message of hope, and the matter of fact idea that girls are just as capable of being a pilot as any boy. Because, yes, they are.
Update May, 2017 — You can now buy Flor's debut album Come Out. You're Hiding on most major digital music sites.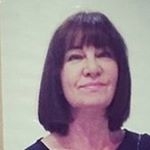 Latest posts by Michelle Topham
(see all)