Japanese pop rock band Flumpool has just dropped their new single, and it is a helluva banger.
Called 'Sono Tsugi ni', the rocking pop track was digitally released in Japan on October 1st (our still September 30th), and comes with a cool music video.
A low-budget video primarily filmed on mobile phones, but created as if the band members themselves are filming it,
Interspersed as it is with footage of Flumpool performing 'Sono Tsugi ni', while smaller footage at the bottom of the screen shows band members filming the same footage on their phones that we are seeing at the top of the screen.
Very cool.
As for Flumpool's 'Sono Tsugi ni' itself, the song has a gorgeous melody, a banging beat, an addictive chorus and fabulous vocals.
Yep, just like most things this super Japanese pop rock band releases, I am liking this one a lot!
Oh, and if you like Flumpool, do not miss their live stream event later on tonight — 7:30pm JST — on both their YouTube channel and their LINE account.
The four band members — lead singer and guitarist Ryuta Yamamura, guitarist Kazuki Sakai, bass guitarist Genki Amakawa and drummer Seiji Ogura — will all be there to talk about 'Sono Tsugi ni'.
Until then, watch Flumpool's 'Sono Tsugi ni' music video below.
Now isn't that the coolest thing, and isn't that song a freaking banger?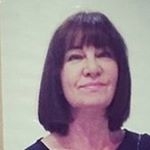 Latest posts by Michelle Topham
(see all)