Eaves sings 'Pylons' live on The Mahogany Sessions and it's gorgeous
British folk rock singer Eaves is about to become a massive star. I'm predicting that. He has that heartbreakingly vulnerable sound people love, and sings beautiful songs that are just laced with hurt. So, when I saw he had appeared on The Mahogany Sessions recently, I knew this was going to be good.
One of the tracks Eaves sang was his new single 'Pylons' from his just released 9-track debut album What Green Feels Like and, man, was it gorgeous.
But to me what I find even more astounding about Eaves even than his songs, is his voice sounds as if he's lived an entire life full of pain, one only someone in middle-age or beyond could have experienced. And yet he is only in his early 20s.
Listen to Eaves singing 'Pylons' at The Mahogany Sessions below and see what I mean.
If you like it (and who wouldn't), you can hear his entire debut album – What Green Feels Like – on Deezer (see sampler below). And, of course, buy it on iTunes.


Listen to Eaves new album on Deezer below, (if you don't have an account, you'll have to create one to be able to hear the songs in their entirety, but it takes 2 minutes and it's so worth it)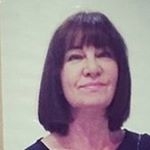 Latest posts by Michelle Topham
(see all)