U.S. rock band Foo Fighters were at Japan's Summer Sonic Festival this weekend where they teamed up with fellow musician Rick Astley, who apparently they had just met, to perform Astley's 'Never Gonna Give You Up'.
Grohl introduced Astley with the comment, "This is f*ckin crazy. I just met him two minutes ago", with Astley then screaming "Come on you motherf*ckers!" and then they were off.
Of course, the Foo Fighters/Rick Astley version of the song was never going to be a straight sing through.
Instead, they started off by playing the intro to Nirvana's 'Smells Like Team Spirit' and then moved right on into 'Never Gonna Give You Up'.
Yep, you could say the band 'rickrolled' the audience good.
Related: Watch Dave Grohl's doctor sings 'Seven Nation Army' live on stage with the Foo Fighters
Foo Fighters lead singe Dave Grohl ended the song by saying "That was the best first date I've ever had".
Watch Foo Fighters and Rick Astley on the same stage together in the video below. Come on, that's beautiful!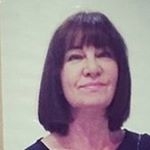 Latest posts by Michelle Topham
(see all)