I've liked British singer Foxes since I saw her guest starring on an episode of Doctor Who last year (Season 8, Episode 8 — "Mummy On The Orient Express"). This week, Foxes released the official video for her new single 'Amazing', and I've been quite obsessed with that too.
Because 'Amazing' has a great beat, it's one of those songs that puts you in a happy mood even if you might not want it to, and it's the third single from Foxes upcoming second studio album All I Need. The third single, I might add, of three extremely good songs.
'Amazing' was written by Foxes (aka Louisa Allen), Martin Brammer, Jonny Lattimer and James Newman, and it's another cool song that is heavily influenced by Foxes' love of dance music. It has some pretty powerful vocals too.
As for Foxes' upcoming album, All I Need will be released some time in early February, 2016. Meanwhile, you can buy 'Amazing' on all major digital music sites.
But, before you do, check out the official video for 'Amazing' below. Now isn't that fun? And don't you love that the video is more about Foxes' relationship with her friends than it is about some guy?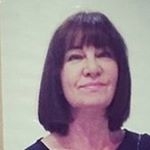 Latest posts by Michelle Topham
(see all)