Francesco Gabbani releases 'Pachidermi E Pappagalli' video making fun of conspiracy theorists
Italy's Eurovision 2016 representative Francesco Gabbani has just released the official video for his new single 'Pachidermi E Pappagalli ' (Pachyderms and Parrots) and, as is usual with Gabbani, it's a wonderfully weird one.
That's because Gabbani's 'Pachidermi E Pappagalli ' is a video in which he travels around the world looking for conspiracies as he sings about how people always need to believe in something. The only thing he believes in? The love of his life.
Advertising
In reality,  however, the video is a fun commentary on conspiracy theorists and their beliefs:
You know that Ghandi was a mason 
the Beatles an invention 
and that Adolf has saved himself 
the Titanic never sank 
Natural disasters? 
the Templars' fault 
chemical sciences and Martians 
Reptilians! 
Gabbani's 'Pachidermi E Pappagalli ' is the third single from his third album Magellan, which was released in May and hit the number 1 album spot in his home country of Italy.
You can currently buy Magellan, and yes, it does include his fabulous Eurovision hit "Occidentali's Karma".
Advertising
Related: Who created Francesco Gabbani's choreography for 'Occidentali's Karma'?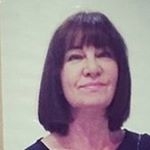 Latest posts by Michelle Topham
(see all)