French singer Louane's 'Si t'étais là' is written about the death of her parents
Back in 2015, 18-year-old French singer songwriter Louane hit the top of the French charts for the first time with her song Avenir.
Now she's back with her second studio album due for release in November, and a new single 'Si t'étais là' (If You Were There).
Along with that album, Louane has just released an acoustic version of Si t'étais là on her YouTube channel. A song that is actually quite sad, as it is dedicated and written about Louane's parents. Both of whom died several years ago and left her orphaned while still in her teens.
With lyrics like "Do you hear me? Do you see me? What would you say, you, if you were there? Are these signs that you send me?  Is what you would do, you, if you were there? ", it is obvious Louane still thinks about them all the time, and about how they were not able to see her success.
That is because, Louane's father died three months before she made her debut on the French talent show The Voice. Her mother died soon after that.
Nowadays, though, Louane is very close to her sisters and brothers and, while she admits she thinks about her parents every day, she is still lucky to have the strong family unit that she does.
Listen to Louane's acoustic version of her latest song Si t'étais là in the video below. Her sophomore album Louane will be available on November 10th.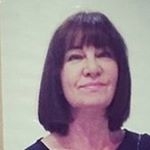 Latest posts by Michelle Topham
(see all)