I have got to say I love it when English singer songwriter Freya Ridings releases yet another live performance of one of her gorgeous songs.
After all, when it comes to singers that don't need any auto tuning and that give superb live performances every single time, Ridings has to be at the top of the list.
Today's stunning offering from the indie soul, folk singer songwriter then is a previously unreleased live version of Freya Ridings' 'Holy Water'.
This time with Ridings singing the song at the piano live at The Barbican in London and, man, does she kill it.
Freya Ridings' 'Holy Water' is a track from her self-titled debut studio album, which was released in mid-July, 2019 via Good Soldier Songs and AWAL.
An album that charted at #3 on the UK and Scottish Albums charts, as well as on charts in five other European countries. (Yes, Freya Ridings still needs to break through in America but….she will). (continue reading and listen to Ridings' live performance of 'Holy Water' after the promo…)
Listen to Freya Ridings' 'Castles' from Grey's Anatomy, Season 16, Episode 6, 'Whistlin' Past the Graveyard'
And no, Ridings does not release a huge amount of music and, so far a second album isn't forthcoming. But, when she does, just about everything she feels is good enough to release is one of the best songs and performances you could possible hear.
Listen to and watch Freya Ridings' Holy Water' live at The Barbican in the just-released music video below.
Because it's not just her gorgeous songs and her rich vocals that thrill, it is also the immense emotions she portrays with every new live performance.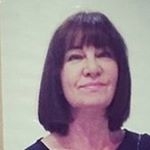 Latest posts by Michelle Topham
(see all)