Do you want to know just how successful Adele has been with her new album 25? Well, WatchMojo has obliged by putting together a short video that shows you some fun statistics about Adele's 25.
Statistics like it only took 4 days after 25's release for it to become the highest-selling album ever in its debut week in the United States, as it sold more than 2.4 million copies during that time.
By breaking that record, Adele beat 'NSYNC who previously held the record for the first-week sales of their album No Strings Attached. They sold 2.4 million records. By the end of the week, Adele's new album had sold 3.38 million units.
And Adele slaughtered Taylor Swift's 2015 record as well as, before Adele released 25, Swift was holding the record for the biggest-selling album of the year for 1989, her latest release. It sold 1.76 million units.
To be fair to Swift, however, 1989 was released in 2014 and has sold a total of 8.6 million units worldwide since its release just over a year ago.
And, speaking of Taylor Swift, I'll throw another fun statistic about 25 in here while we're at it.
Within 24 hours of the video for Adele's single 'Hello' being released, it had already beaten Taylor Swift's most-watched VEVO video record for first day release. Her numbers? 20.1 million views. And Adele's? 27.7 million.
For all the fun statistics about Adele's 25, watch the WatchMojo video below.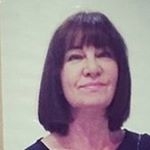 Latest posts by Michelle Topham
(see all)