Future Islands 'Beauty of the Road' music video proves how awesome this band is live
Future Islands had such a fabulous time during their massive number of live shows in 2017 (a crazy 117 shows), they have released a cool video to celebrate.
It's the official music video for 'Beauty of the Road', it is directed by Jay Buim and, with all the snippets of various shows, it shows perfectly how fabulous Future Islands and lead singer Samuel T. Herring are live.
So much so, some fans say seeing the band "changed their life".
And, just because 2017 is coming to an end, it doesn't mean this amazing synthpop band is done performing live either.
Instead, they will be continuing on with their huge number of live shows with a European concert kicking off in February, 2018. That tour will hit cities like London, Berlin, Inverness, Madrid and Lisbon.
Watch Future Island's 'Beauty of the Road' music video below.
The track itself is from their fifth studio album The Far Field out now on 4AD — an album I highly recommend you grab (4AD tells you where to get it).
Check out the band's European tour dates below that.
Related: Best ever late night live music performance? That's easy, Future Islands performing 'Seasons (Waiting on You') on David Letterman
Future Islands European Tour 2018 dates
6.02.18 – London – All Points East festival
6.04.18 – Wiesbaden – Schlachthof
6.09.18 – Berlin – UFO im Velodrom
6.11.18 – Aberdeen – Beach Ballroom
6.12.18 – Inverness – The Ironworks
6.14.18 – Edinburgh – Usher Hall
6.15.18 – Greenock – Greenock Town Hall
6.17.18 – Dublin – Harmonic Festival
7.12.18 – Lisbon – Passeio Maritimo de Alges
7.13.18 – Lisbon – NOS Alive
7.14.18 – Lisbon – Passeio Maritimo de Alges
7.14.18 – Madrid – MadCool Festival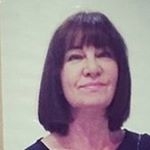 Latest posts by Michelle Topham
(see all)