My favorite synthpop band Future Islands has just announced they will be releasing a new album on April 7th on the 4AD label. The album will be named The Far Field. Along with that announcement, Future Islands released 'Ran' yesterday, their first single from the album.
And if new music from this band wasn't good news enough, Blondie's Debbie Harry will also make an appearance on a track called 'Shadows' singing a duet with lead singer Sam Herring.
The Baltimore-based band, consisting of Herring, William Cashion, and Gerrit Welmers, had massive success with their album Singles a couple of years ago. The trio's fabulous live TV debut on The Late Show with David Letterman went viral, and soon became Letterman's second-highest viewed YouTube video. (see video below of that cool performance).
And can I just say I'm still pissed off when I think back to that night and to how much abuse Herring got for his chest-beating performance. Because that, to this day, is still one of the best live performances on late night TV I have ever seen, and that guy is f*cking gifted.
And a magical performance we will hopefully get to see again soon, as the band will be back on late-night TV on February 9th on The Tonight Show with Jimmy Fallon. Now there's a reason to stay up late.
As for their upcoming album, The Far Field was recorded with Grammy Award-winning producer John Congleton at LA's Sunset Sound Studio. Future Islands will kick off a tour in support of the album on March 31st in Albany, New York.
Meanwhile, listen to new single 'Ran' below. It's fabulous. Because oh that lovely melody and beat. And man, can Herring sing.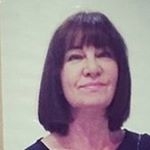 Latest posts by Michelle Topham
(see all)