Gabrielle Aplin's 'Light Up The Dark' video is low budget but still cool
British singer Gabrielle Aplin has released her official music video for her new single 'Light Up The Dark'. The single is the title track from her upcoming sophomore album.
Aplin hit it big back in 2012 when, after being discovered singing cover songs on YouTube and garnering an enormous following there, she was signed to Parlophone.
Soon after, she had two singles hit the top 10 chart in the UK. One, her cover of Frankie Goes To Hollywood's 'The Power of Love', hit number one. This was followed by the release of her debut album English Rain. It was certified gold.
Now Gabrielle Aplin is back with a new single, 'Light Up The Dark'.
The video for it is low-budget, just Aplin and her band standing in an empty warehouse playing their instruments and and singing, but it's pretty effective seeing as how it was filmed in artistic black and white.
As for the track, it's far more rock than we're used to with Gabrielle Aplin, but I have to say I like it. It's a great new feel for her.
Aplin's album Light Up The Dark is due for release on September 18, 2015. Meanwhile, watch the video below.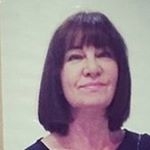 Latest posts by Michelle Topham
(see all)